New Domains. New Opportunities.
THENOCMAN has officially partnered with eNom.com Services in order for our end-users to purchase and manage domain names, Participate in pre-launch phases like Sunrise and Landrush for New TLDs, and even secure your website with a Secure Socket Layer(SSL), offered by the top names in the business. Comodo, GeoTrust, and Symantec products are all available for purchase.
eNom is a part of Rightside, a leading domain name services company. Rightside inspires and delivers new possibilities for consumers and businesses to define and present themselves online. The company offers one of the industry's most comprehensive platforms for the discovery, registration, development, and monetization of domain names.
Begin your experience right on our Homepage by searching for a .com domain of your own. THENOCMAN even offers bulk domain registration and even the ability to transfer your domain name to us, so that you can manage in our all-inclusive Client Area Portal. Domain transfers automatically add an additional year of registration to your existing domain(s).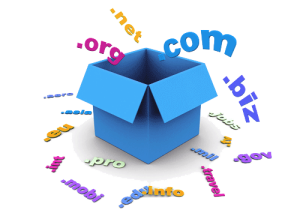 ---
NEW TLDS are here!
Starting 2013, new domain extensions, or TLDs, will change how the world uses the Web. People will have the option of choosing memorable and intuitive domain names specific to their online ventures. New TLDs help consumers know what to expect from the websites they visit, making it easier to find sites relevant to them.
New TLDs are Kind of a Big Deal
New TLDs are the future of the Internet. Your business needs to make the leap or be left behind. Major players like Google, Amazon and even brands like Ferrari are investing in the success of new TLDs. With consumers being exposed to more than 1,000 TLDs in 2013, they'll want their own descriptive and memorable domain name for their website.
Build Your Own Watchlist
Track the new TLDs and domains that interest you.
Receive instant updates on your list items
Participate in pre-launch phases like Sunrise & Landrush
Place domain orders from Watchlist
Submit Items to Watchlist FREE with no commitment

Signup today and log into your customer portal and click the New TLDs button to begin!
https://thenocman.com/portal/register.php
If you have any questions regarding our newly launched domain name services and Security Certificates, or have a TLD extension you would like to see added to our product offering, please submit an email to sales@thenocman.com